I had a rare free day to myself, so I decided last second to go tag Shasta. I hadn't done it yet this year, and I wasn't going to let this be another 2009 when I didn't get to climb it for the first time in 10+ years. I believe this was my 20th time to the summit. I did my bit of research and made sure I had a good weather window. zero chance of rain, no wind... and no storms in the radar.
So I left around 9 pm, got to the trailhead around 2 am, slept until the sun came up, ate some food, got my summit register and took off up the trail!
Here are some resources for your next climb... and some maps below.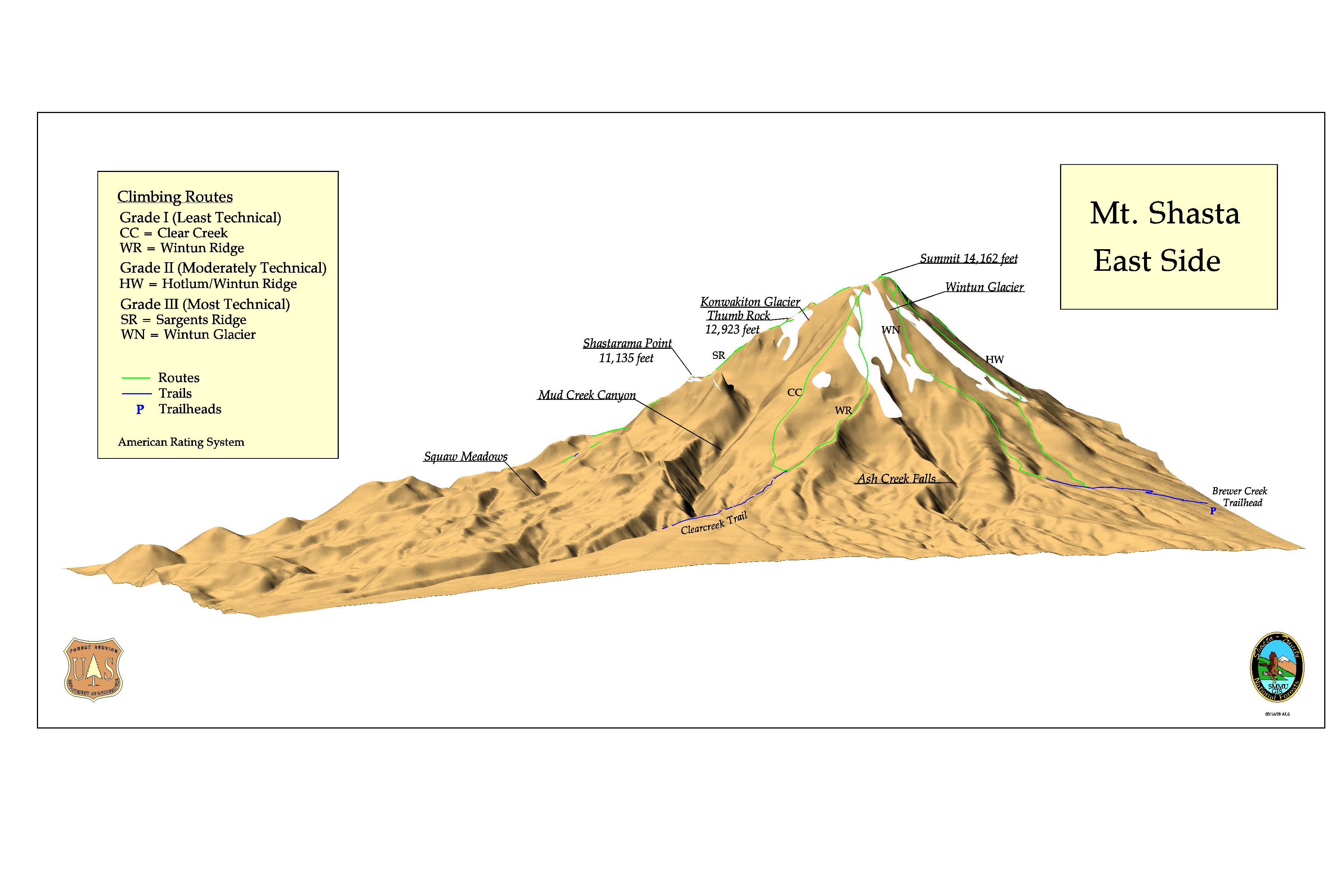 Mud Creek Falls... fed by Konwakitikon Glacier.
Nice sandy trail for the first few miles.
The clear creek spring. Your last source of water until the snow above...
Castle Crags!
Yeah B!
Yeah, it was that nice out...
On the way down I put my gaiters on... which worked quite well.
Back at the spring...
After 7500+ ft of elevation, I was surprisingly feeling good. And it was still before 2 pm.... so I scarfed down another rice ball and drove towards Lassen. When I finally got there, it turns out that the Lassen Peak Trail is closed due to trail construction...
http://www.nps.gov/lavo/parkmgmt/reach-the-peak-project.htm
Be warned, it looks like they'll be doing construction on the trail for the next few years.... so just do it in the
winter/spring time
.
Hmmmm I'm not so sure about these "reststops"... whatever. I guess it'll be nice when it's done.
The trail up Brokeoff is quite nice... easy grade, and I could run up the whole way. I'll be sure to do this again. If you have 2 hrs in Lassen, this is a good way to spend your time.
Lassen from the top of Brokeoff
And Shasta! I was there a few hours ago!
Summit Pic. Pretty much the same attire as Shasta. Minus a camel back and T-shirt. Just ran with one water bottle.
Made it home around 8 pm to put Kai down, and yes I was sore the next day. Here's the numbers for the day.... definitely something I'd do once or twice a year. Too much solo driving...
2 mountains
20 miles
10,000 ft of elevation
passed 2 folks on Shasta, and one person on Brokeoff
6 hours up Shasta + 2 hours up Brokeoff
600+ miles in 10 hours of driving
4 hours of sleep
6 rice balls + a bunch of bars...